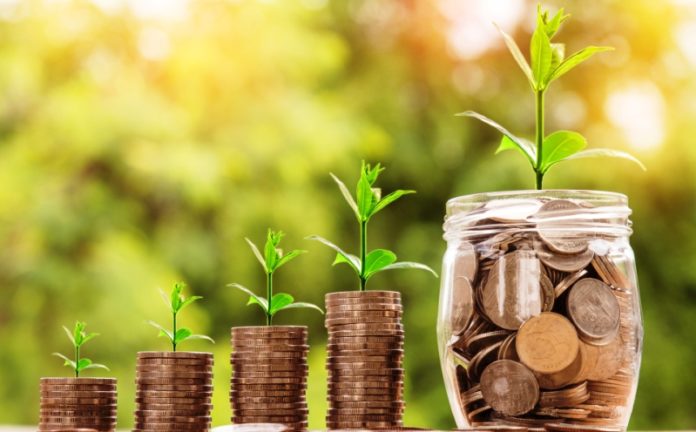 ELSS Scheme List with AUM, NAV & Benchmark Indices
There are thirty four open-ended schemes in the ELSS segment. And, only twenty four schemes have been in existence for over 10year period. Together these schemes account for AUM of Rs 1,61,312 crores. Axis Long Term Equity Fund is the biggest scheme with AUM size of Rs 31,171.9 crores. Top 10 ELSS funds together account for AUM of Rs 1,28,004 crores.
The AUM size of bottom 14 fund schemes are below Rs 1,000 crores and the lowest size of AUM is of Rs 37.5 crores of Groww ELSS Tax Saver Fund. The bottom 14 funds together account for Rs 4,872 crores as on 31 May 2023.
Franklin India Taxshield Fund has the biggest NAV of Rs 932 followed by HDFC Taxsaver Fund with NAV of Rs 849.53 & ICICI Prudential Long Term Equity Fund (Tax Saving) with NAV of Rs 624.
22 Fund schemes have NAV lower than Rs 100. Groww ELSS Tax Saver Fund has the lowest NAV of Rs 13.9.
Click on the link to read more about the multi-year performance & returns of all ELSS Schemes.
Table: ELSS Mutual Funds List
| Scheme Name | Benchmark | NAV Regular (Rs) | NAV Direct (Rs) | Daily AUM (Cr.) |
| --- | --- | --- | --- | --- |
| Axis Long Term Equity Fund | NIFTY 500 | 71.1 | 79.1 | 32,295.6 |
| Mirae Asset Tax Saver Fund | NIFTY 500 | 33.9 | 37.6 | 16,634.0 |
| SBI Long Term Equity Fund | S&P BSE 500 | 268.3 | 285.9 | 14,429.8 |
| Aditya Birla Sun Life ELSS Tax Relief 96 Fund | NIFTY 500 | 162.5 | 47.3 | 13,991.7 |
| Nippon India Tax Saver (ELSS) Fund | NIFTY 500 | 86.7 | 93.8 | 12,198.9 |
| DSP Tax Saver Fund | NIFTY 500 | 89.7 | 97.7 | 11,303.0 |
| ICICI Prudential Long Term Equity Fund (Tax Saving) | NIFTY 500 | 651.8 | 714.0 | 10,962.5 |
| HDFC Taxsaver Fund | NIFTY 500 | 894.4 | 953.9 | 10,930.3 |
| Canara Robeco Equity Tax Saver Fund | S&P BSE 500 | 39.2 | 137.6 | 5,749.9 |
| Franklin India Taxshield Fund | NIFTY 500 | 972.5 | 1,066.6 | 5,028.5 |
| Bandhan Tax Advantage (ELSS) Fund | S&P BSE 500 | 111.8 | 125.5 | 4,776.5 |
| Quant Tax Plan | NIFTY 500 | 252.9 | 276.8 | 4,018.2 |
| Kotak Tax Saver Fund | NIFTY 500 | 82.1 | 93.8 | 3,855.3 |
| Tata India Tax Savings Fund | NIFTY 500 | 76.0 | 163.3 | 3,360.7 |
| HSBC ELSS Fund | NIFTY 500 | 88.6 | 95.0 | 3,289.6 |
| UTI Long Term Equity Fund | NIFTY 500 | 152.4 | 167.1 | 3,125.8 |
| Motilal Oswal Long Term Equity Fund | NIFTY 500 | 30.7 | 34.3 | 2,457.2 |
| Invesco India Tax Plan Fund | S&P BSE 500 | 86.1 | 99.4 | 2,102.5 |
| Parag Parikh Tax Saver Fund | NIFTY 500 | 21.7 | 22.8 | 1,741.7 |
| Sundaram Tax Savings Fund | NIFTY 500 | 368.1 | 389.1 | 1,051.2 |
| Bank of India Tax Advantage Fund | S&P BSE 500 | 108.7 | 123.8 | 791.8 |
| Baroda BNP Paribas ELSS Fund | NIFTY 500 | 63.8 | 70.1 | 714.0 |
| Union Tax Saver (ELSS) Fund | S&P BSE 500 | 46.5 | 49.6 | 663.4 |
| Mahindra Manulife ELSS Fund | NIFTY 500 | 21.1 | 23.9 | 624.8 |
| PGIM India ELSS Tax Saver Fund | NIFTY 500 | 26.7 | 29.7 | 540.3 |
| IDBI Equity Advantage Fund | NIFTY 500 | 42.5 | 47.7 | 484.9 |
| LIC MF Tax Plan Fund | NIFTY 500 | 110.2 | 122.9 | 458.9 |
| Edelweiss Long Term Equity Fund (Tax Savings) | NIFTY 500 | 78.2 | 89.4 | 247.5 |
| ITI Long Term Equity Fund | NIFTY 500 | 15.6 | 16.8 | 188.4 |
| Quantum Tax Saving Fund | S&P BSE 500 | 85.3 | 87.4 | 132.2 |
| JM Tax Gain Fund | S&P BSE 500 | 32.5 | 36.2 | 83.5 |
| Taurus Tax Shield Fund | S&P BSE 500 | 129.7 | 139.6 | 64.2 |
| Shriram Long Term Equity Fund | NIFTY 500 | 16.5 | 17.9 | 39.9 |
| Groww ELSS Tax Saver Fund | S&P BSE 500 | 14.4 | 15.8 | 38.1 |
Source: AMFI